The Pieter Posthumus Mysteries
Follow the dogged, humane, and sometimes downright interfering Pieter Posthumus, as he unearths stories that others would prefer to let lie.
Discover an Amsterdam beyond the charms and the canals, where Posthumus aims to find justice for all—both the living and the dead.
Based on the real-life 'Lonely Funerals' team, who are responsible for making sure all those who die in the city receive a decent burial, even the nameless and friendless, the novels portray an Amsterdam that is almost a character in itself.
Britta Bolt is a collaboration between Rodney Bolt and criminal lawyer Britta Böhler.
---
The Posthumus
Series
in English
---
Lonely Graves
–
–
LIVES LOST
–
DEADLY
SECRETS

-ETS
---
The Posthumus Trilogy in Dutch
---
Heldhaftig
–
Vastberaden
–
Barmhartig
–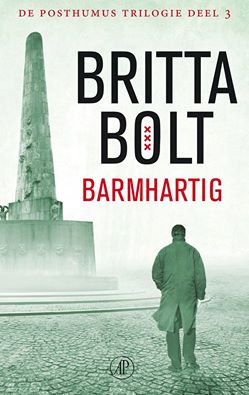 ---
The Posthumus Series in German
---
Das Büro der Einsamen Toten
–
–
Das Haus der Verloren Seelen
–
–
Der Tote im Fremden Mantel
–
———-
Follow Britta Bolt on